When you want to integrate HubSpot platform into MS Dynamics or for example customer service system, we can provide safe and functional integration as a service.
Integrations are executed in 1-2 week sprints. Firstly, the process and technical requirements are defined. After this, the wanted application will be plugged into HubSpot platform. When this is done, we will do the required integration specifications and test the functionality of integration. Once the integration is ready, we will test the functionality and deliver the integration for acceptance. Next we will export integration into production environment.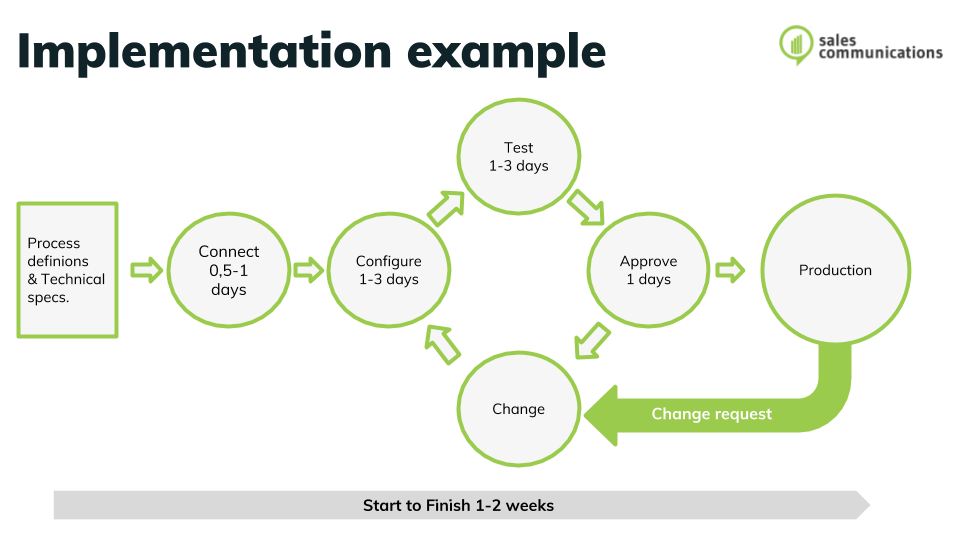 The pricing of HubSpot integration
The pricing is based on integration definition, build up, testing, publishing and the amount of contacts to be integrated. We have done three different pricing levels for Pro light, Pro and Enterprise integrations. Pro light is targeted towards companies who have under 10 000 contacts and HubSpot Pro or Enterprise license. Pro and Enterprise integrations are targeted towards companies that have Enterprise license and either under 75 000 contacts or under 150 000 contacts.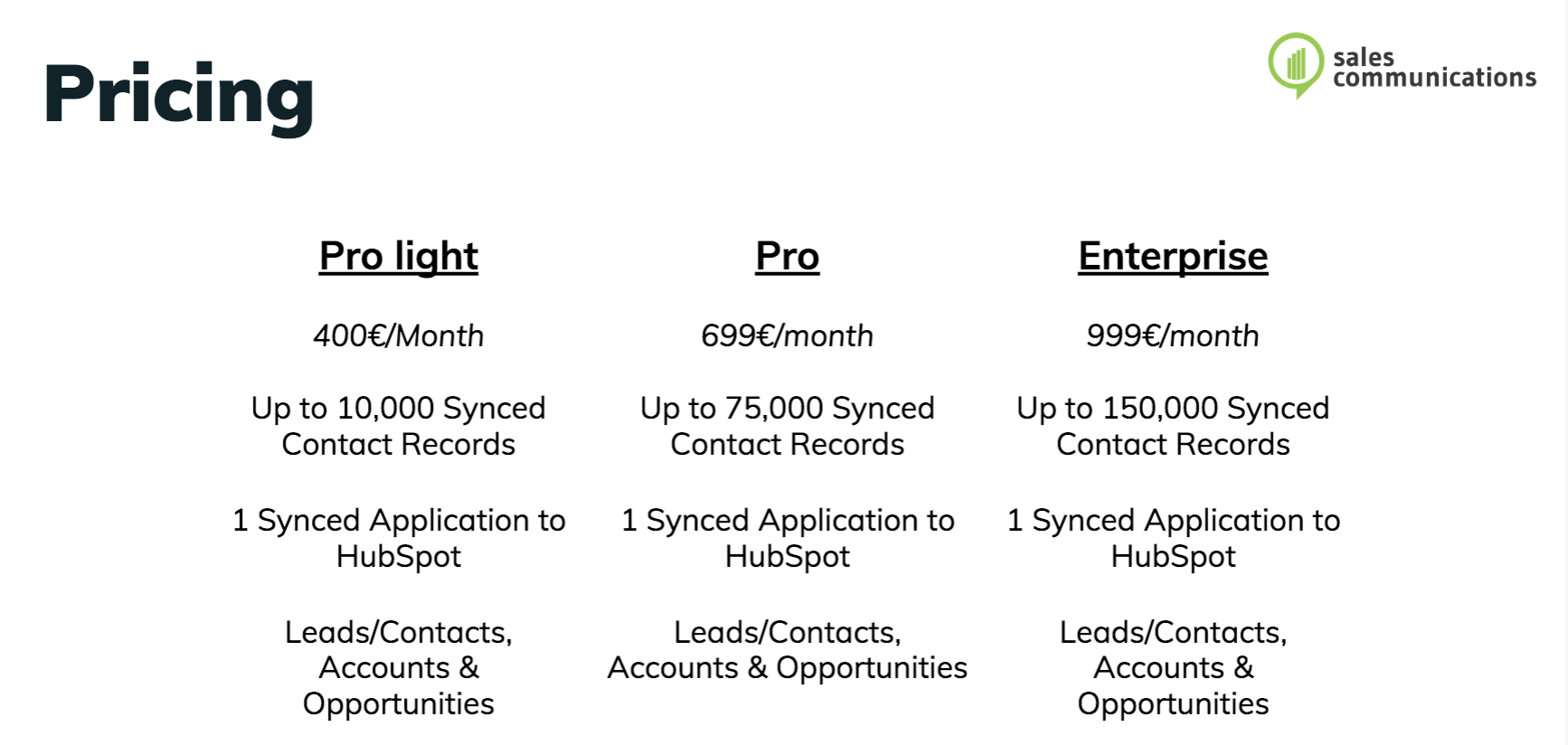 Our HubSpot integration facilitates oftentimes difficult and challenging integration implementations. Our service enables real-time integration with 99.9% operational reliability into HubSpot platform. Furthermore, your company doesn't have to take care of updates and etc. Integration is always in effect one year at a time such as HubSpot. We will guarantee full 30 day warranty and if you are not satisfied with the integration, it can be terminated without payments and you don't have to commit to 12 month agreement.
Our integration is compatible to following solutions:
Microsoft Dynamics CRM
SAP
Salesforce.com
IBM
TATA
ALSO
CGI
Fujitsu
TechData
DNA
ELISA
Tieto
Telia
Gapgemini
ATOS
Jira
Zendesk
ZEF
Lyyti
Vainu.io
If the needed solution integration is not on the list, please email us hubspot@salescommunications.fi so we will study the possibility of HubSpot integration. Sales Communications has won the integration award from HubSpot regarding the CRM integration done for SVEA Ekonomi. More information here.